About Me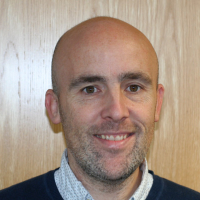 Hello, I am Darryl, a Chartered Member of the CIPD (Chartered Institute of Personnel and Development) and an experienced and qualified HR practitioner, with over 25 years working in various sectors in London and the South East.
I gained my HR qualification from the University of Portsmouth in 2002 (this was Centre of Excellence for CIPD training at the time) and I formed a company in 2009 with the purpose of presenting model, easy to understand, affordable HR documents such as employment policies, procedures, letters and forms to SME's.
My background includes working at all levels in HR, from HR Administrator to HR Director, and this means that I have solid Human Resources Management from recruitment and selection to termination, Employee Relations and Training and Development experience to draw upon.
Why use HRDocBox?
Employment Tribuinals and other forms of employment-related litigation and their associated costs can be very high. Recognising that SME's are always looking to reduce cost, do the right thing with their employees, and ensure that their overall business processes are efficient as possible, HRDocBox is here to provide low-cost, but incredible value employment documents and HR procedures. Companies can avoid using expensive employment law services, HR consultants or lawyers by implementing the douments on this site.
The documents within this site are formed from years of experience and meet all relevant UK legislation. I continually review the contents of this site to provide my customers with excellent advice and expertise!
Many companies will provide a similar service to HRDocBox, but often at a higher cost, or signing you up to a long-term contract or a package that you dont necessarily need. If you wish, you can simply purchase the 1 or 2 documents that you might need to cover a particular pressing issue, and easily access them within minutes! You also have the option to puchase pack, which contain a range of documents to cover recruiting, managing or terminating people. These are a really low cost way of ensuring that you are legally compliant but also engaged with your workforce.
Documents are reviewed frequently and where possible are updated in advance of any UK employment law legislation changes to ensure that they are continually accurate and compliant.
When you purchase on of my documents, you are given 12 months access to it. This means that you can access the original template at any time (which helps to ensure that you don't accidentally remove any key information!) and it means that any document that you have purchased which I update during the 12 month period will be automatically be available to you, meaning you dont have to worry about keeping an eye on legislation changes and and updating the documents to reflect changes yourself!